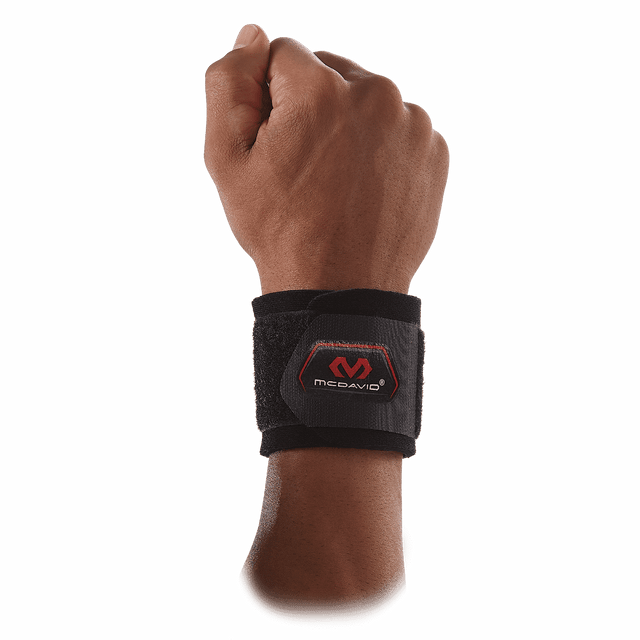 Wrist Brace W
rist Support

- Entry Level Support

The 452 wrist supporter is used to relieve and prevent wrist pain. It is an entry level protective support (LEVEL 1) made of synthetic rubber. can wear all types of sports and can be used in daily life Reduce the impact on the wrist.
special feature
Soothes and prevents wrist pain
Made from MCDAVID special technology materials to help maintain the temperature. level of blood flow Tighten and support the muscles around the knee. reduces injuries

make the exercise last longer

 

and has high durability
Premium quality, 4-way flex, supreme grade materials provide protection and versatility.

The wristband can be adjusted freely.

Can be used long term throughout the day and for people who are allergic to synthetic rubber.
Light and well ventilated Easy and quick to put
Can be worn on both left and right sides
World-class quality, confident that it is used by pro athletes around the world.
6 months product warranty
** All models of MCDAVID products that are not purchased from an official distributor of MCDAVID THAILAND are not covered by the quality assurance conditions from other Thailand service centers.
ช่วยให้ออกกําลังกายได้ดีและยาวขึ้น ให้ซัพพอร์ตระดับเริ่มต้นสําหรับความรู้สึกไม่มั่นคงระดับน้อยหรือเคล็ด
ซัพพอร์ตระดับเริ่มต้น | LEVEL 1