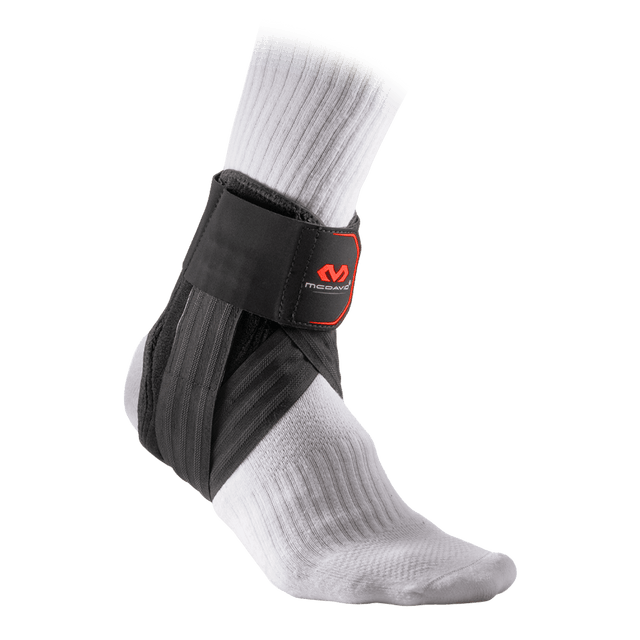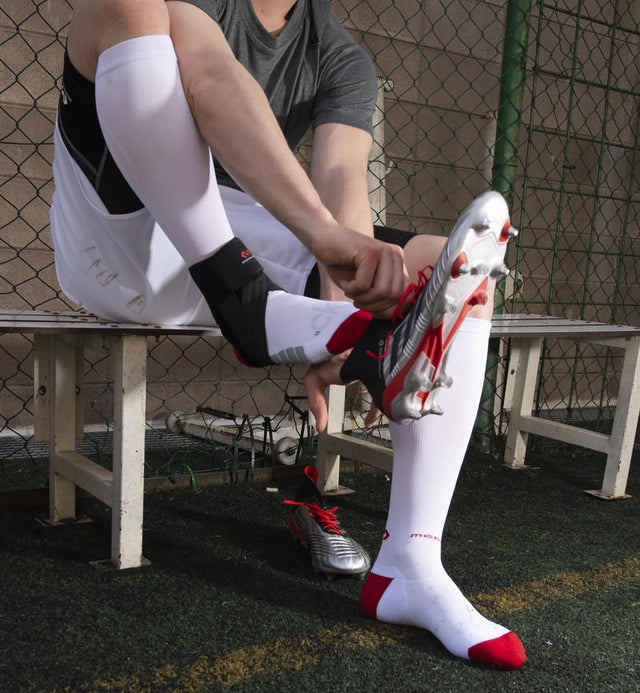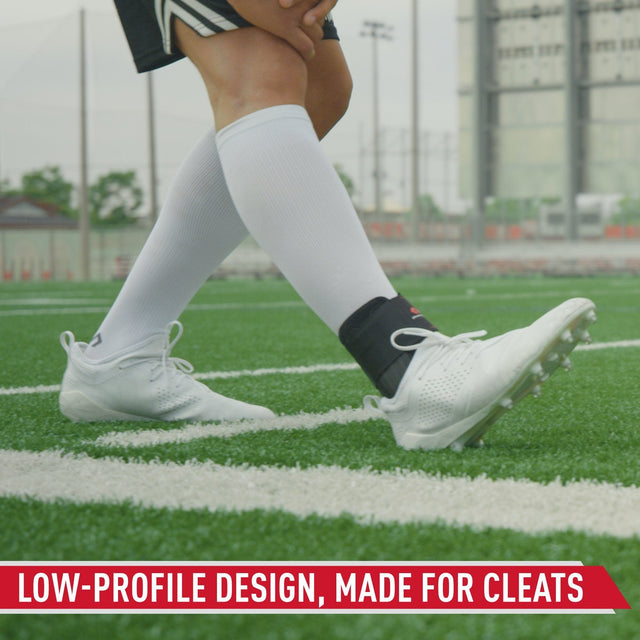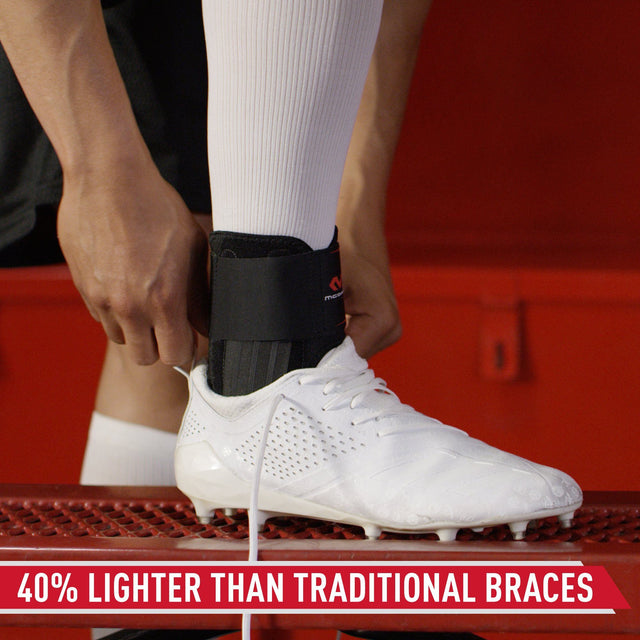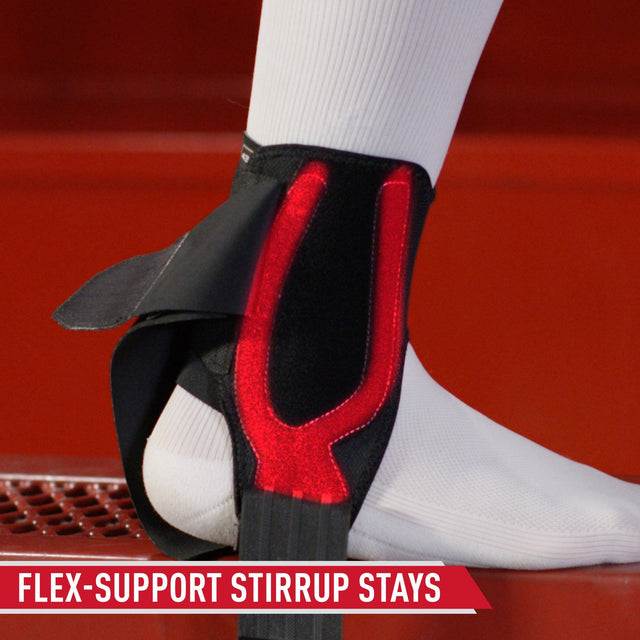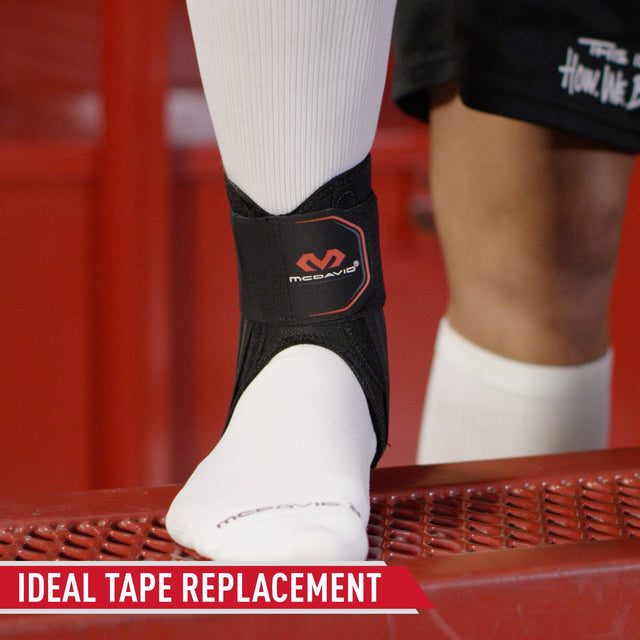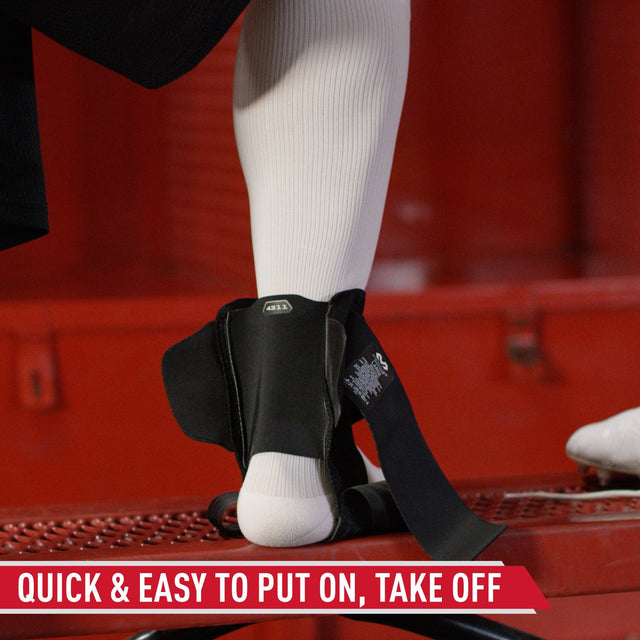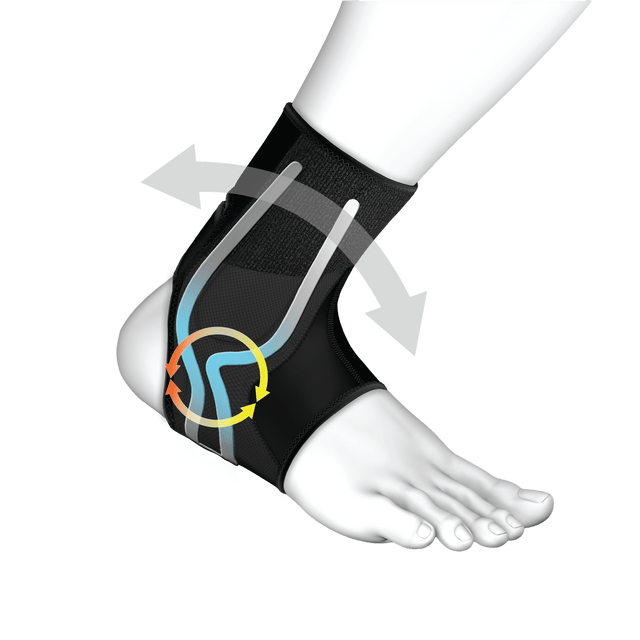 McDavid 4314 | 3-ply steel-core ankle strap, stud shoes
4314 Stealth steel core ankle brace with cross straps
Used to relieve and protect the ankle. The highest level of protection (LEVEL 3+)
can be worn in all types of sports. Including those who have had severe injuries, undergone surgery and want to prevent recurrence of pain. When moving and jumping, both twisted, sprained, dislocated or turned, the cause can cause damage to the ankle ligament.
Can be worn both left and right
shoes without soreness The straps are designed with a concave front so they don't feel tight, especially when worn with studs or thin-soled shoes.
Double-sided ankle support steel core Arches the ankle to relieve and prevent injury.

 

Used in conjunction with the vertical strap to lock the ankle and provide high stability.

3 layers of all-round protection,
number 8 band around the ankle, side bands And the top strap prevents the foot from flipping in all directions.
40% lighter normal support
no strings needed

 easy and fast with the system
Rough straps are located that do not slip in shoes. Specially designed to not be slippery in all movements.
High Performance Neoprene,
high quality synthetic rubber, maintains temperature and blood flow. Tighten and support the muscles across the knee. make the exercise last longer and is highly durable, does not stretch
suitable for sports
⚽ Football, especially worn with football boots
🏃 running
🏸 badminton
🛹 skateboard
🏐 Volleyball
💪 exercise fitness
ให้ซัพพอร์ตระดับสูงสุดสําหรับความไม่มั่นคงระดับกลางถึงสูง ป้องกันการบาดเจ็บซํ้าจากการเคลื่อนไหวผิดธรรมชาติ ข้อบิด การป้องกันเชิงรุก และคนที่เคยผ่าตัดแล้วพร้อมกลับไปออกกำลังกาย
ซัพพอร์ตสูงสุด | LEVEL 3
FEATURES
บางเบาโดยให้การป้องกันสูงสุด | สําหรับรองเท้าสตั๊ด
เบากว่าซัพพอร์ตปกติถึง 40% นํ้าหนักแค่ 78 g ป้องกันข้อเท้าพลิกในการเล่นกีฬา
FEATURES
รัด 3 ชั้นพร้อมแกนเหล็ก
ระบบสายรัด 3 ชั้นพร้อมแกนเหล็กโค้งรับข้อเท้าป้องกันข้อเท้าอย่างสมบูรณ์แบบในขณะเคลื่อนไหว