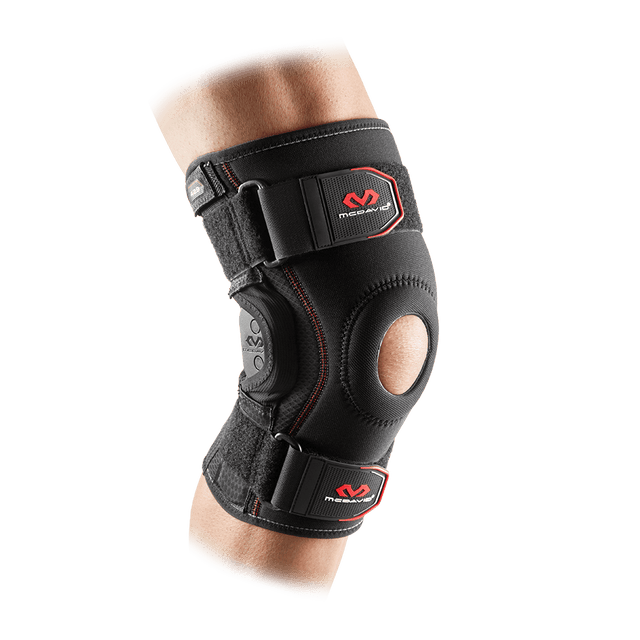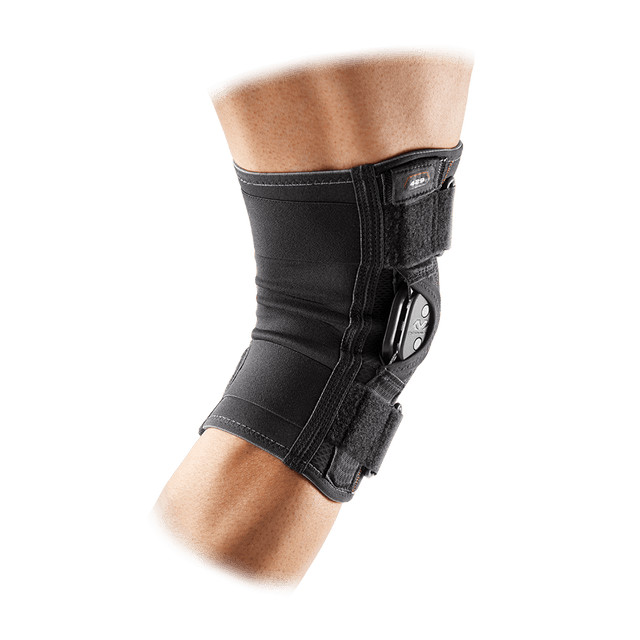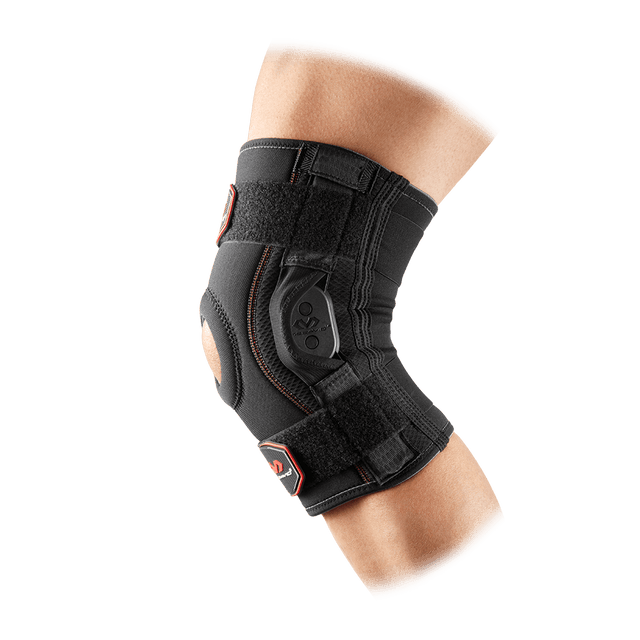 429 | Parallel Hinge Axis Donut covers the knees, straps on the bottom.
Aluminum

hinged knee brace

 

2 Sides - Maximum Knee Support


The 429 knee brace is used for relief and prevention of knee pain, knee pain, twisted knees. It is the highest level of protective knee support (LEVEL 3). Aluminum core prevents unnatural twisting and bending of the knee. Enhance stability to the knee ligament (LCL) and (MCL). Can be worn for all types of sports such as football, badminton, basketball, running, volleyball, skating, walking and can be used in everyday life. Including those who have had severe injuries, undergone surgery and want to prevent recurrence of pain. Reduce impact on knees, knee ligaments when moving and jumping. prevent twisted knee

(This model doesn't have a crossover strap around the patella. The 429X has a crossover strap.)
special feature
aluminum core

Grade used for the production of 2 side bean machines.

 

improves stability

Highest degree of prevention of unnatural bending and twisting of the knee (LEVEL 3)
Helps prevent and relieve injuries to the

anterior cruciate ligament (ACL), posterior cruciate ligament (PCL), lateral knee ligament

(LCL) and (MCL).
Soft, non-irritating sponge strips add stability to the knee and patella in the proper position, reducing pain and dislocation of the patella.
Made from MCDAVID special technology materials to help maintain the temperature. level of blood flow Tighten and support the muscles around the knee. reduces injuries

make the exercise last longer

 

and has high durability
The upper and lower straps are specially designed so the fit can be customized.
Curved edges prevent irritation.
It can be worn on both left and right sides.

World class quality, confident

that it is used by pro athletes around the world.
6 months product warranty
provide maximum stability Prevents repetitive injuries from unnatural movements. Twisted joints are ideal for active defense. People who have had surgery back to exercise moderate to high pain
Maximum Support | LEVEL 3
FEATURES
สัมผัสความกระชับที่เหนือกว่า
ให้ความกระชับ และช่วยให้เคลื่อนไหวได้อย่างคล่องตัวกว่าที่รัดแบบพันทั้งหมด สิ่งสําคัญในการออกกําลังกาย!
FEATURES
Sponge Donut 360˚
Thick and soft adds stability to the kneecap. put in position
FEATURES
Hinge shaft to prevent knee twisting
Made of aircraft-grade aluminum Increase stability and prevent twisted knees.
FEATURES
high quality synthetic rubber
High quality synthetic rubber maintains temperature. And blood circulation makes recovery faster with hot therapy, tightens and supports the muscles across the knee. make the exercise last longer and is highly durable, does not stretch
No.1 Choice For Athletes
อันดับ 1 สําหรับกีฬา ใช้โดยนักกีฬาทั่วโลกทุกระดับ นักกีฬามืออาชีพ โปร หรือ คนทั่วไป
ดูดีกับทุกสไตล์
วัสุดพรีเมี่ยมดีไซน์เรียบๆ ใส่ได้กับเสื้อผ้าทุกสไตล์ ไม่ว่าจะใส่เดินช้อปปิ้งหรือออกกําลังกาย