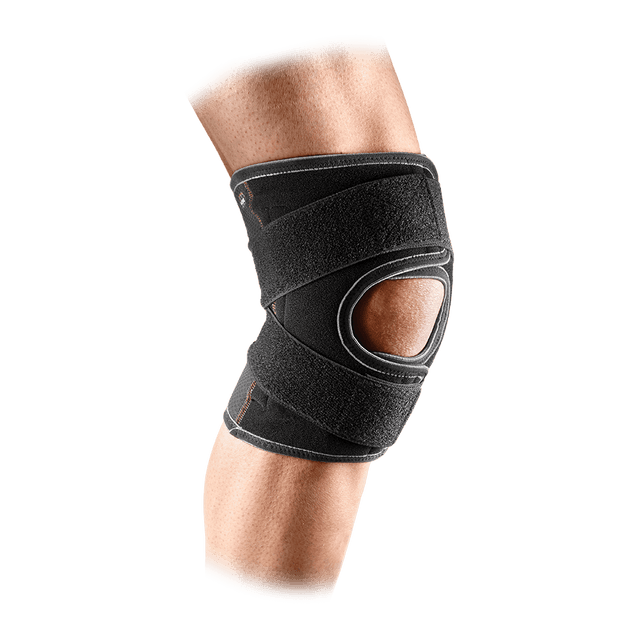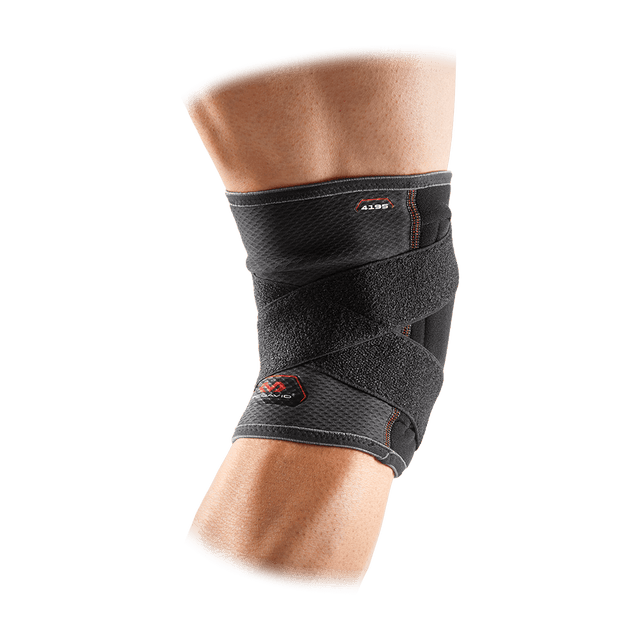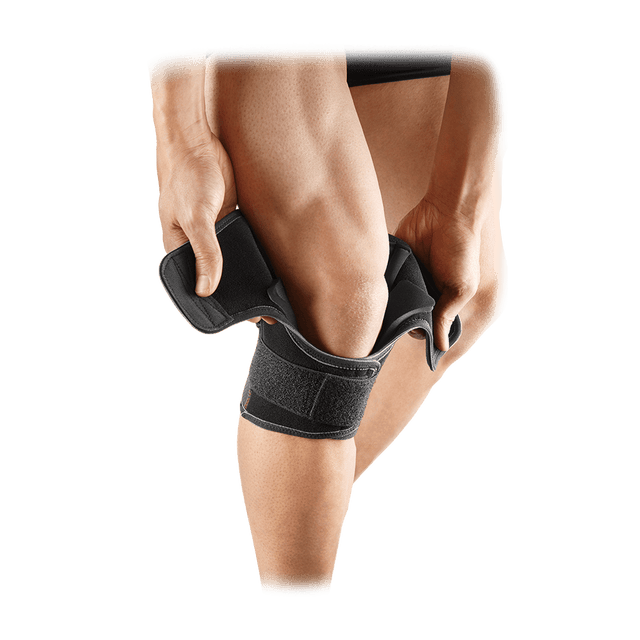 4195 | Sponge core, double wrapped, extra support at points.
McDavid 4195 (This version will provide more support than 419, 4192 ) Double knee brace with sponge core. There is a removable extra sponge. - Medium level knee support. Used to relieve and prevent knee pain. Knee pain related to the herniated disc and the patella. The position and strapping on the patella can be adjusted to improve performance. can wear all types of sports and in everyday life
Can be worn both left and right
double strap Helps to increase stability for the kneecap. to be in the right position to reduce pain and dislocation of the patella ball
2 sides of the sponge core

to help add

stability with knee ligaments
The removable sponge can be positioned to support the patella both horizontally and vertically or to the sore spot.
High Performance Neoprene, a high quality synthetic rubber, maintains temperature and blood flow, resulting in faster recovery with heat treatment. Tighten and support the muscles across the knee. make the exercise last longer and is highly durable, does not stretch
Provides medium to high stability. Helps prevent repetitive injuries from unnatural movements. helps to recover faster Suitable for people with chronic pain, frequent repetitive pain, mild to moderate pain.
ADVANCED SUPPORT | LEVEL 2