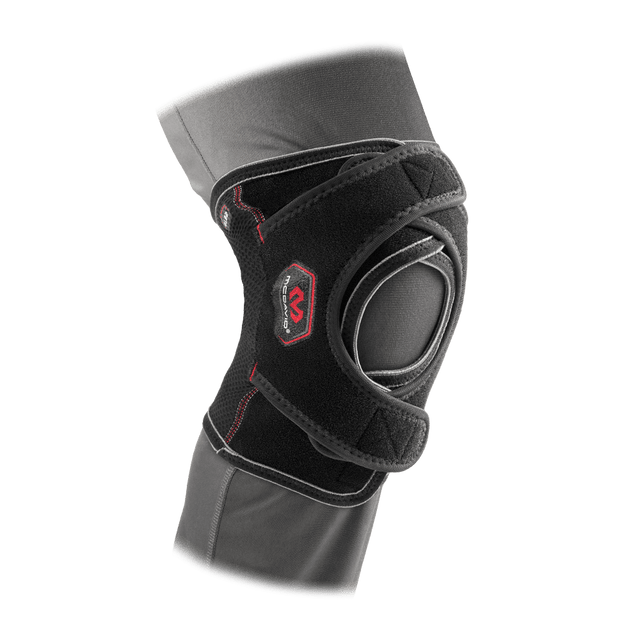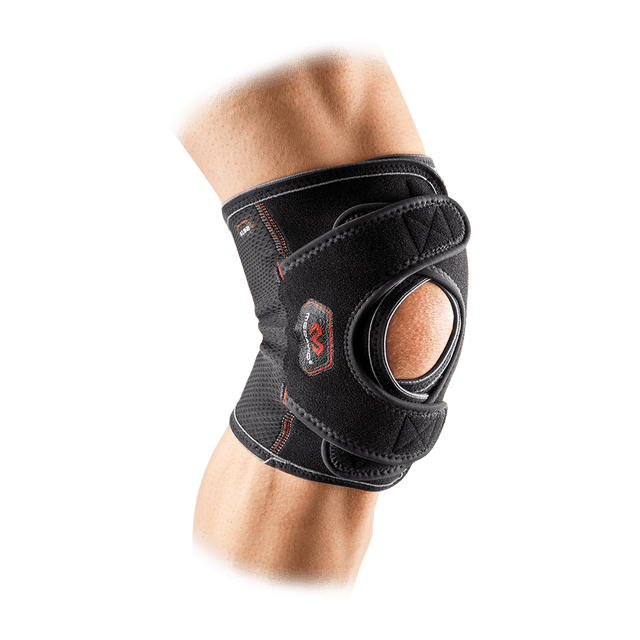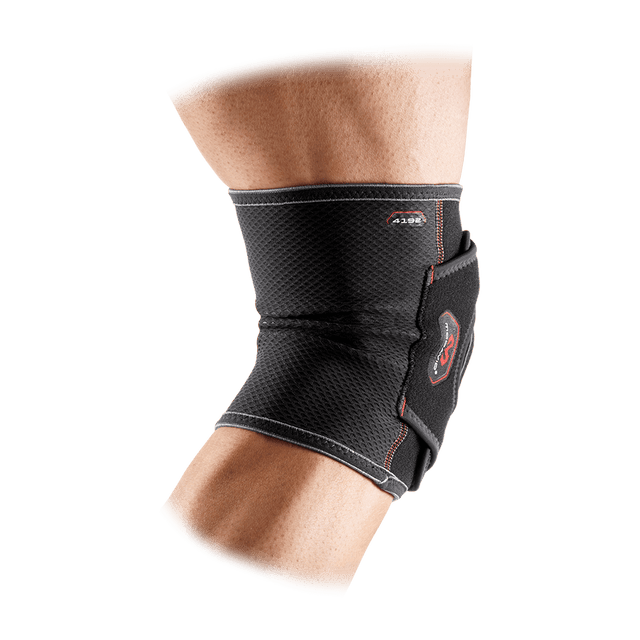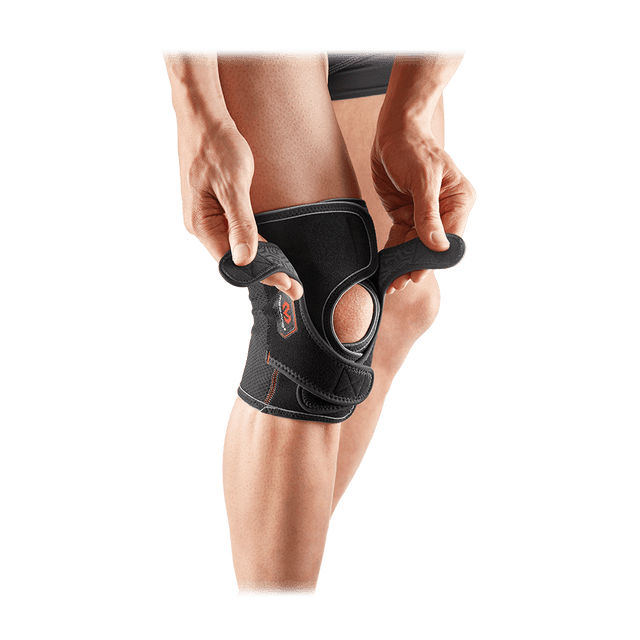 4192 | Patella ligament strapping, ligament above the knee, can be worn over pants
McDavid 4192 Knee Support, 2-ply wrap-around knee brace - intermediate support (LEVEL 2) is used for the relief and prevention of knee pain, knee pain, lumbar disc and patella. Improves efficiency. There are 2 layers of fasteners that can be worn over pants. can wear all types of sports people with knee osteoarthritis, the elderly
Can be worn both left and right
Easy to wrap Can be worn over pants Designed to be able to be worn over pants. with technology Versatile-Over-Wrap
2 layers of front straps help add stability to the kneecap. can be adjusted freely The first layer serves to add support and support the muscles. Secondary straps add stability to the kneecap.
The material of the strap is only 1.5mm thick, not uncomfortable, light.
High Performance Neoprene, a high quality synthetic rubber, maintains temperature and blood flow, resulting in faster recovery with heat treatment. Tighten and support the muscles across the knee. make the exercise last longer and is highly durable, does not stretch
suitable for
🦵🏻 People with osteoarthritis
👨🏻‍🦳👵🏻 Seniors
🏃 running
🏸 badminton
🏐 Volleyball
💪 exercise fitness
Provides medium to high stability. Helps prevent repetitive injuries from unnatural movements. helps to recover faster Suitable for people with chronic pain Recurring pain, mild to moderate pain
ADVANCED SUPPORT | LEVEL 2
FEATURES
ใส่ทับกางเกง
ออกแบบมาให้สามารถใส่ทับกางเกงได้ ด้วยเทคโนโลยี่ Versatile-Over-Wrap พันง่าย ปรับความแน่นได้
FEATURES
เดินเยอะพร้อมลุย
สะดวกต่อการพกพา เก็บในเป้หรือกระเป๋าเดินทางโดยใช้พื้นที่จัดเก็บน้อย เดินเยอะ เที่ยวต่างประเทศ พร้อมลุย!