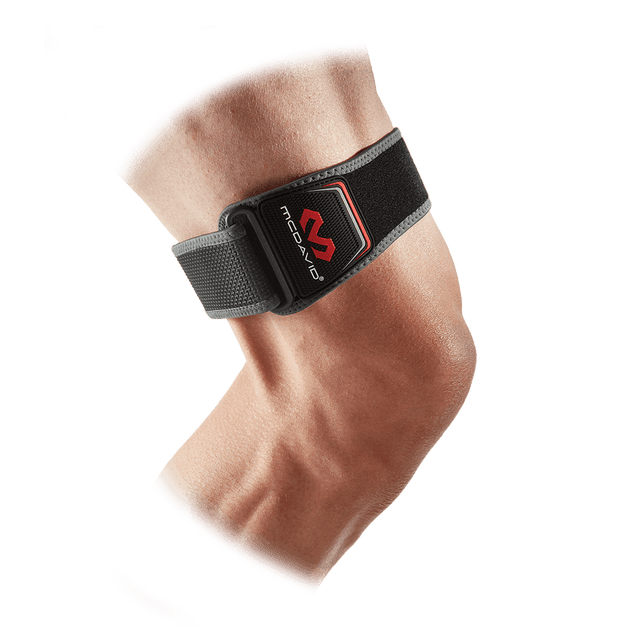 ITBAND Knee Brace - Medium Knee Support

knee support knee support knee support
The 4103 IT-Band knee is used for pain relief and prevention of the outer femoral ligament injury. Helps absorb shocks caused by tendons There is a gel strapping on the ligaments. Intermediate protection (LEVEL 2) can be worn in all types of sports. Especially running or sports that often jump.
special feature
Relieves and prevents IT-band outer thigh ligament pain. Helps absorb shocks caused by tendons

The contoured gel pad helps heal pressure points soreness.

The special design is light and stays in a non-slip position throughout muscle expansion or contraction. Prevents impact and prevents inflammation of the outer thigh mound.
The straps can be adjusted

freely

for a firm fit.
Made from MCDAVID special technology materials to help maintain the temperature. level of blood flow Tighten and support the muscles around the knee. reduces injuries

make the exercise last longer

 

and has high durability
Can be worn on both left and right sides
World-class quality, confident that it is used by pro athletes around the world.
6 months product warranty
** All models of MCDAVID products that are not purchased from an official distributor of MCDAVID THAILAND are not covered by the quality warranty from Thailand service centers.
ให้ซัพพอร์ตระดับกลางสําหรับความไม่มั่นคงระดับน้อยถึงกลาง ป้องกันการบาดเจ็บซํ้า ป้องกันอาการเจ็บเรื้อรัง
ซัพพอร์ตระดับแอดวานซ์ | LEVEL 2
FEATURES
ITB เอ็นเหนือเข่า เอ็นด้านนอก โดยเฉพาะ
ดีไซน์พิเศษเบาและอยู่ในตําแหน่ง ไม่ลื่นตลอดการขยายตัวหรือหดตัวของกล้ามเนื้อ สายรัดปรับได้ตามอิสระ เพื่อความกระชับ
FEATURES
แผ่นเจลนุ่มซัพพอร์ตเอ็น
แผ่นเจลโค้งนุ่มช่วยซัพพอร์ต ซับแรงกระแทกที่เกิดกับเอ็นด้านนอก(ไอทีแบนด์)