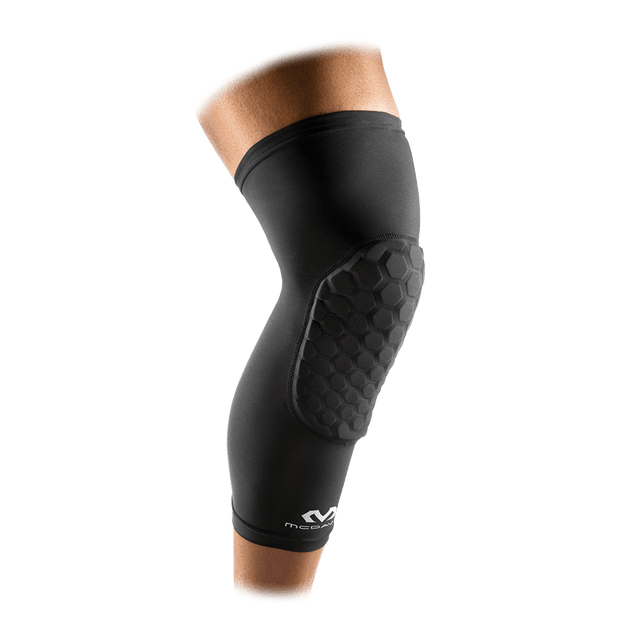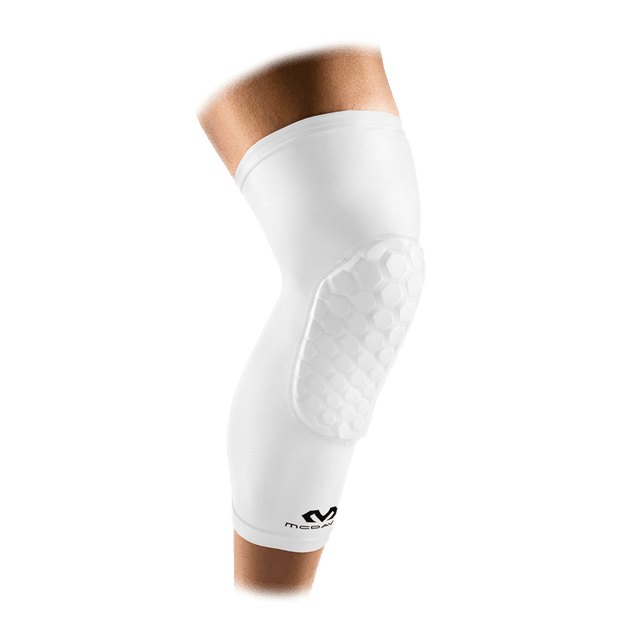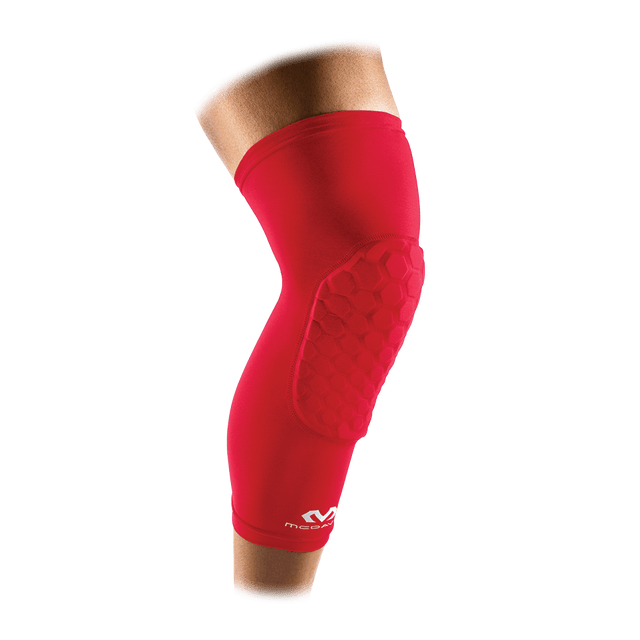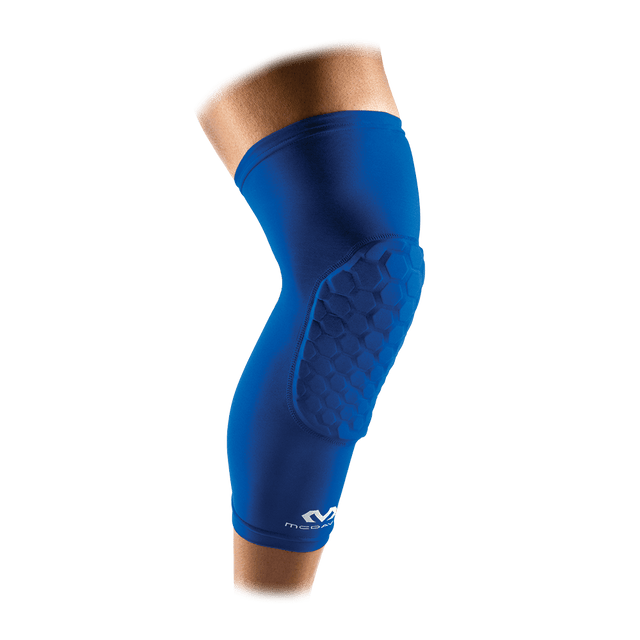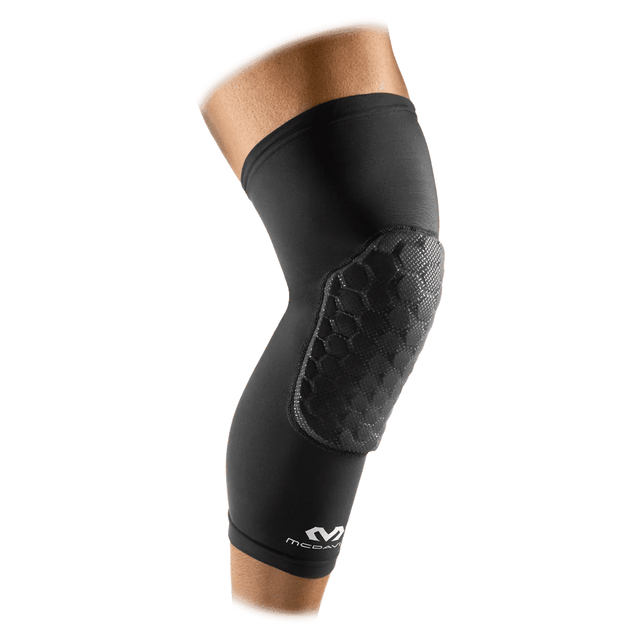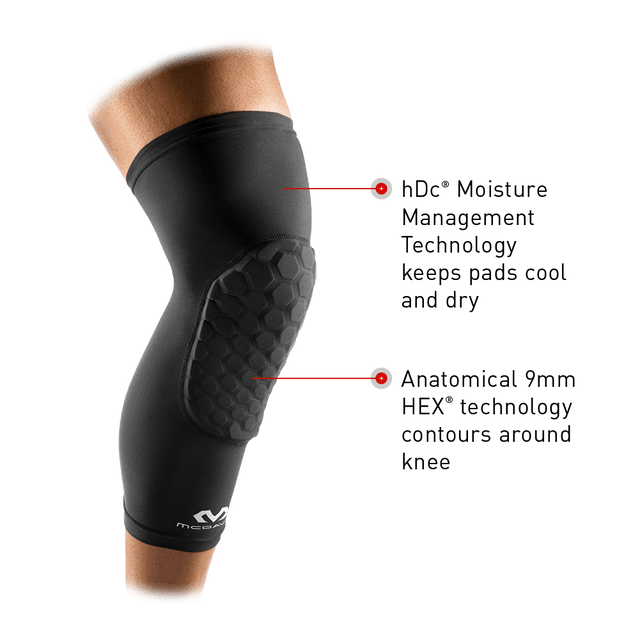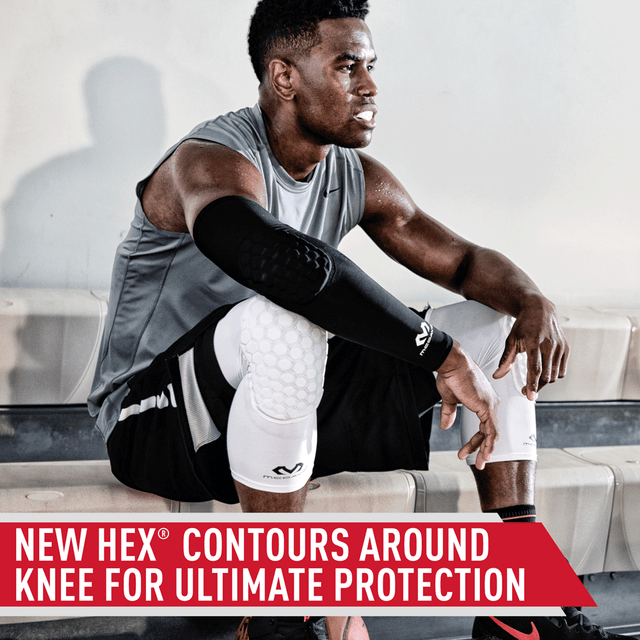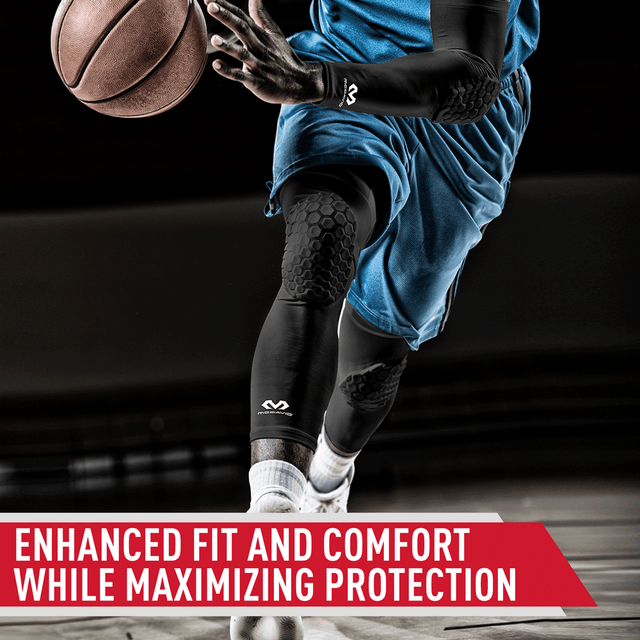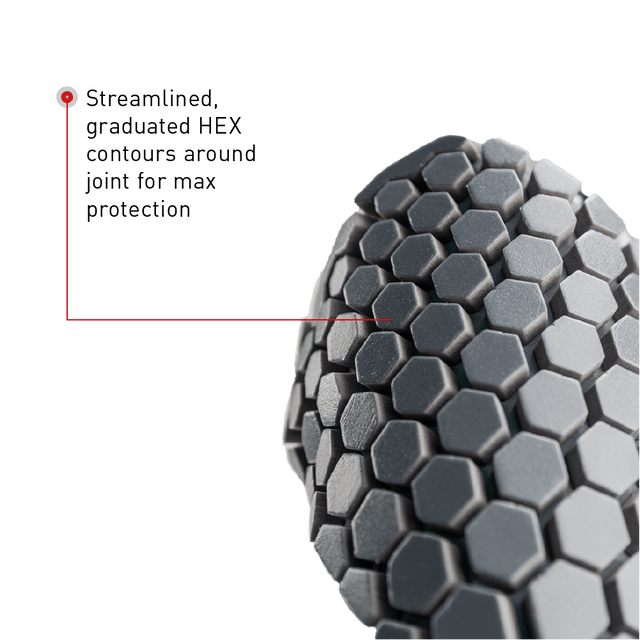 McDavid 6446 | 1 Pair of Knee Pads
McDavid 6446
HEX compression knee

pads, 1 pair


HEX KNEE SUPPORT Used to help prevent injuries from bumps and scratches that may occur during sports. Especially sports with a high chance of collision such as basketball, volleyball, skating, American football, rugby, hockey and increasing muscle performance. blood flow and oxygen as well as UV 50+ protection with a special technology researched and researched by MCDAVID, widely used by NBA pro athletes.

TUF gloves are able to withstand repeated scuffs and slips. on hard surfaces Suitable for outdoor courts
special feature
HEX TECHNOLOGY A special

hexagonal

foam board with high impact resistance and does not absorb water. Help spread the impact from various types of sports. especially in sports with high chances of collision Helps prevent abrasions, cuts, bruises and prevents concussion that may occur to the bones.
lighter than normal knee pads

 

The

small hexagonal

foam pads

are curved to conform to the shape of the knees, making them comfortable to wear. does not move throughout use
Compression is a technology that improves blood flow. enhance muscle performance Helps to exercise longer. Reduce fatigue and make muscles recover faster.

prevent cramps

reduces injuries

hDc is a technology that helps absorb sweat effectively. and can evaporate quickly cool and dry quickly
Prevent scratches during sports
Protect from the sun's harmful rays from skin cancer, the highest level UV 50+.
World-class quality, confidently

used by NBA pro athletes widely.
FEATURES
เบากว่าสนับเข่าปกติ
เทคโนโลยี่แผ่นสนับเข่าหกเหลี่ยมโค้งรับรูปเข่า ใส่สบาย มีนํ้าหนักเบากว่าสนับเข่าปกติและสามารถป้องกันแรงกระแทกได้ดีเยี่ยม
FEATURES
HEX
แผ่นโฟมทรงหกเหลี่ยมชนิดพิเศษมีความทนทานต่อแรงกระแทกสูงและไม่อุ่มนํ้า ป้องกันการบาดเจ็บจากการกระแทกและรอยขีดข่วนที่อาจจะเกิดขึ้นระหว่างการเล่นกีฬา การกระทบกระเทือนที่อาจจะเกิดกับกระดูก โดยเฉพาะกีฬาที่มีโอกาศการประทะสูง