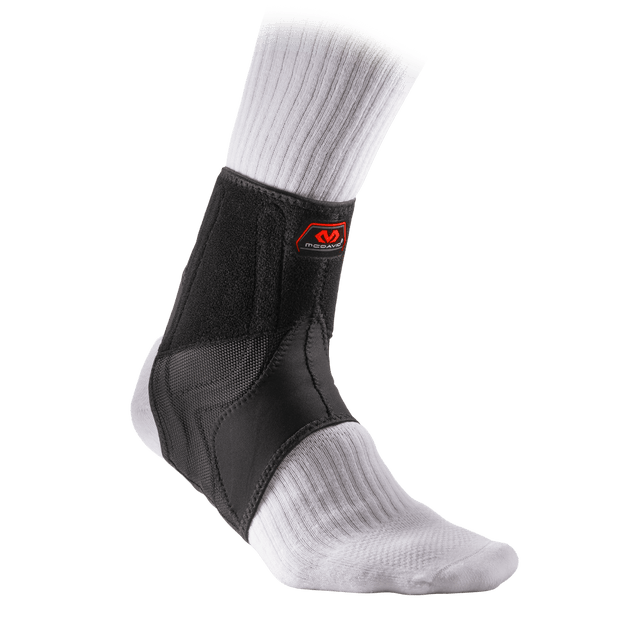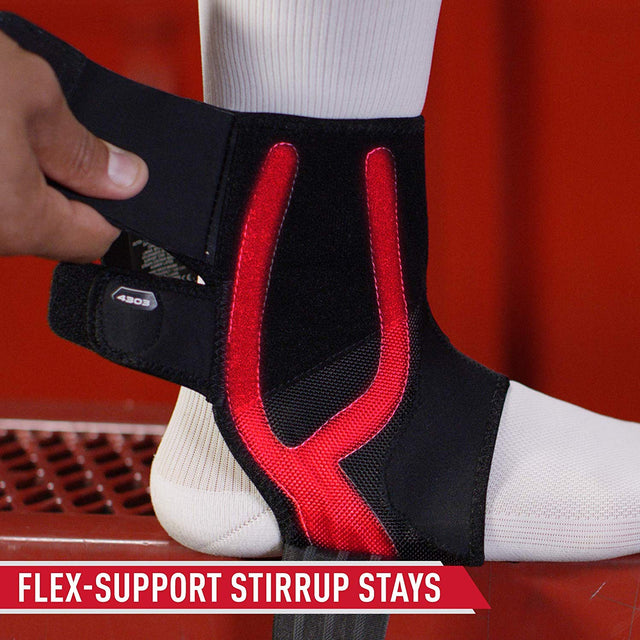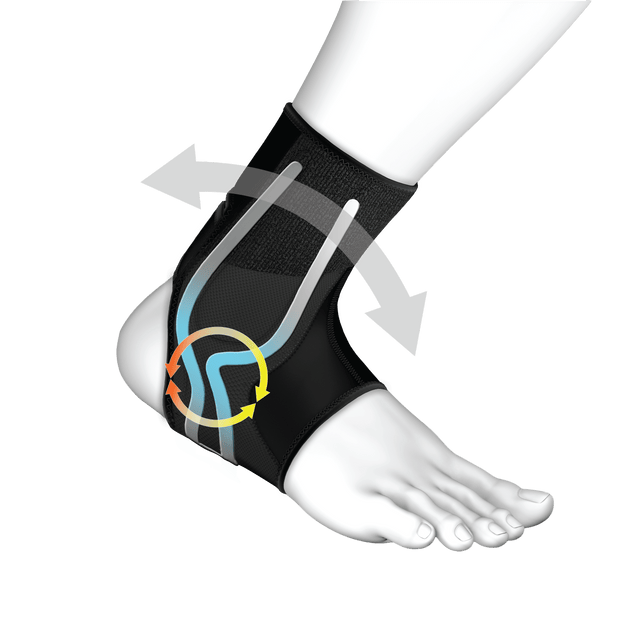 McDavid 4302 | Steel Core Ankle Brace
Steel core ankle
straps

without laces

 

- Medium ankle support
ankle support, ankle brace, ankle support, ankle support
Steel Axis Ankle Strap 4302 Phantom Used to relieve and protect the ankle. Intermediate protection (LEVEL 2) can be worn in all types of sports. Including people who have been seriously injured and want to prevent repeated injuries When moving and jumping, both twisted, sprained, dislocated or turned, the cause can cause damage to the ankle ligament.
Weight 75 g!!!
special feature
Specially designed for relief and prevention of ankle injuries.

 

ankle ligament,

ankle sheath

With special materials from MCDAVID with curved aluminum to support the ankle.

no rope Easy and quick to put

30% lighter than normal support, weighs only 75 g

Slim and

designed to fit all shoes.

Made from MCDAVID special technology materials to help maintain the temperature. level of blood flow tighten and support muscles reduces injuries

make the exercise last longer

 

and has high durability
Can be worn on both left and right sides


World class quality, confident

that it is used by pro athletes around the world.
6 months product warranty
** All models of MCDAVID products that are not purchased from an official distributor of MCDAVID THAILAND are not covered by the quality warranty from Thailand service centers.
ให้ซัพพอร์ตระดับกลางสําหรับความไม่มั่นคงระดับน้อยถึงกลาง ป้องกันการบาดเจ็บซํ้า ป้องกันอาการเจ็บเรื้อรัง
ซัพพอร์ตสูงสุด | LEVEL 3
FEATURES
ที่รัดข้อเท้าแกนเหล็ก
แกนเหล็กโค้งรับข้อเท้าป้องกันข้อเท้าในขณะเคลื่อนไหว