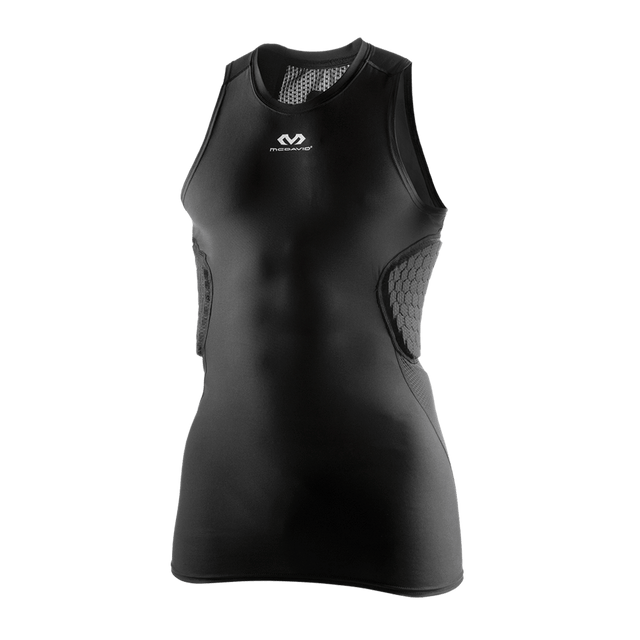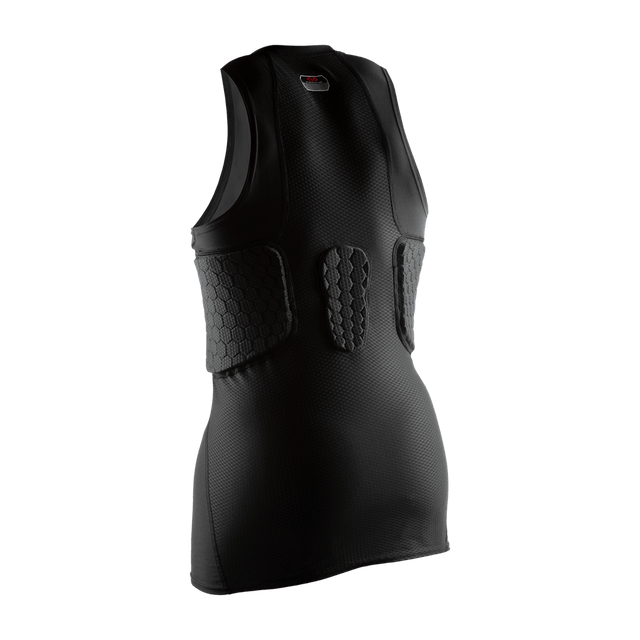 McDavid 7963 | Impact Vest
HEX

protective vest, black

Anti-shock vest HEX is used to help prevent injuries from impact that may occur during sports. Especially sports with high chances of collision such as basketball, volleyball, skating, American football, rugby, hockey, 9mm thick HEX plate helps protect the ribs and spine. Widely used by pro NBA athletes.
special feature
HEX TECHNOLOGY A special

hexagonal

foam board with high impact resistance and does not absorb water. Help spread the impact from various types of sports. especially in sports with high chances of collision Helps prevent abrasions, cuts, bruises and prevents concussion that may occur to the bones.

9mm thick HEX plates help prevent and reduce injuries to

the ribs and

sternum.

Designed for

basketball

sports.
lighter than normal gloves

 

Small hexagonal

foam sheet,

curved, comfortable to wear does not move throughout use
hDc is a technology that helps absorb sweat effectively. and can evaporate quickly
Armholes provide a snug fit and do not stretch after use.
Uses a 6-thread lock for seam strength and comfort. Thick fabric construction reduces injuries. and increase the service life of the product.
World-class quality, confidently

used by NBA pro athletes widely.

6 months product warranty
** All models of MCDAVID products that are not purchased from an official distributor of MCDAVID THAILAND are not covered by the quality warranty from Thailand service centers.
FEATURES
ป้องกันการกระแทกในจุดสําคัญ
แผ่น HEX หนา 9mm โอนรับซี่โครงและสันหลัง ออกแบบมาอย่างแม่นยํา อยู่ในจุดสําคัญที่มีการกระแทกบ่อยครั้งในกีฬาบาสเกตบอล
FEATURES
ความมั่นใจสูงสุดในการเคลื่อนไหว
ดีไซน์โค้งรับกับร่างกายอย่างสมบูรณ์แบบ ให้การปกป้องโดยไม่จำกัดการเคลื่อนไหว