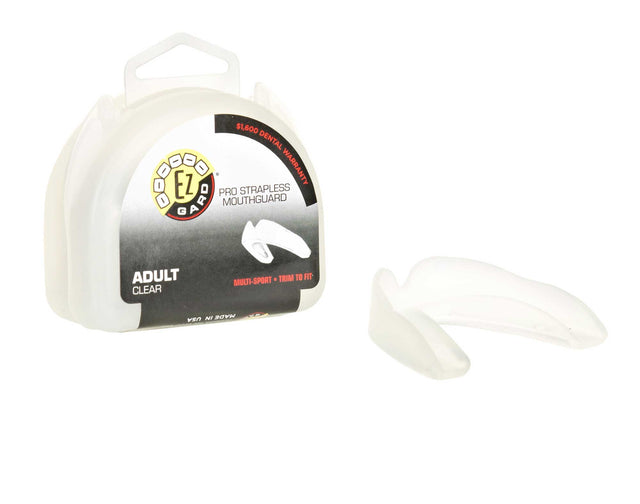 Shock Doctor EZ-Guard | Basic Sports Mouth Guard
👍 The EZ-gard model is a basic model. Prevent accidents in sports 🛹⚽🏀 🏐🏉🏒 combat sports 🥋🤼‍♂️🥊
👍 Rubber teeth come with a storage box.

Shock Doctor, the world's number 1 brand of sports teeth from USA
✔️ Easy to use, just put it in hot water. and bite according to the method to mold fit to the teeth
✔️ Free delivery, can be changed according to company conditions
✔️ 6 month manufacturing warranty
⛔ Should not be stored in the car or in a hot place because the heat has a chance to melt the rubber teeth.
Video how to wear Pro version, v1.5, Ez-guard.
Single layer mouthguard for optimal dental protection including easy-to-clean storage case.
boil and bite fit
suitable for all ball, stick, and combat sports - including rugby, hockey, MMA, and boxing.
not compatible with braces
hygiene and custom-made products are excluded from return or exchange!