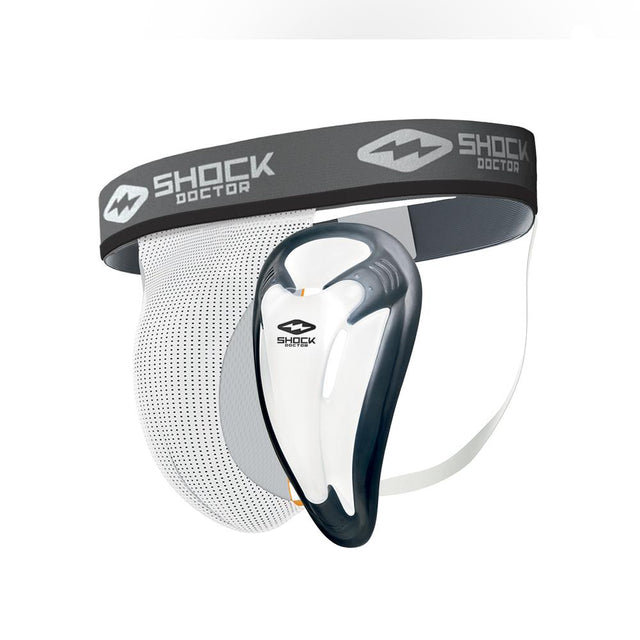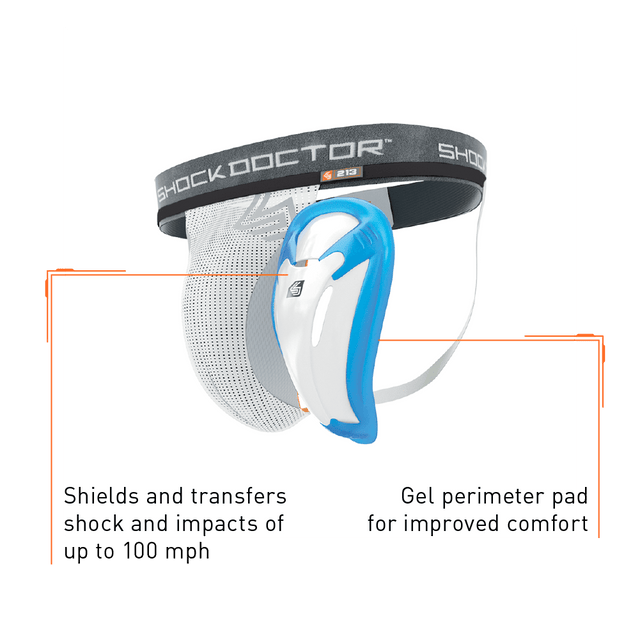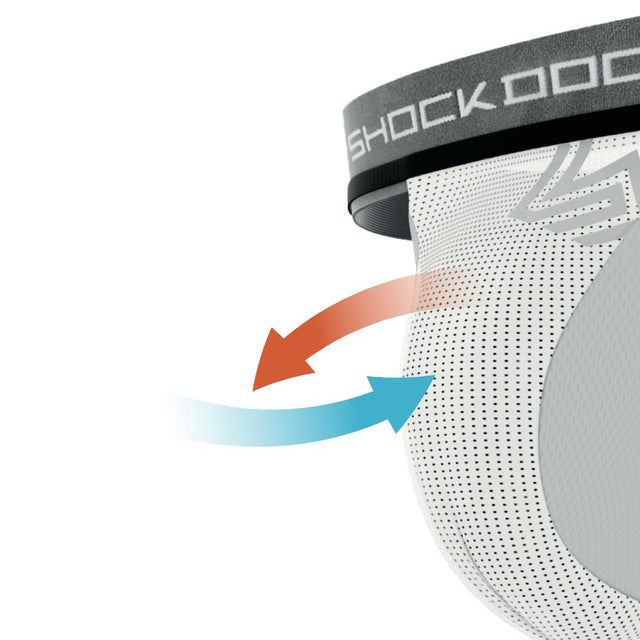 Suitable for 🏃 running 🚴 cycling 🥋🤼‍♂️🥊 combat sports
prevent hernia Abrasions on the skin caused by friction during various activities with movement for a long time such as in running for a long time This will cause a burning sensation when it comes into contact with sweat along the crotch, leg edge, and waistline.
Created with breathable, four-way stretch mesh, the Core Supporter achieves the perfect fit. The comfort waistband allows you to play without irritation. The Shock Doctor Bio-Flex Cup, a vented bio-shape cup designed to shield areas where protection is most crucial. The body of this core protective cup forms flawlessly to your athletic frame to provide unrestricted movement, airflow and comfort.
Secure and comfortable fit
Mesh cup panel for maximum ventilation
Includes

Bio-Flex Protective Cup - features gel perimeter pad that allows for unrestricted movement and improved comfort. Also shields and transfers shock and impacts from the body.