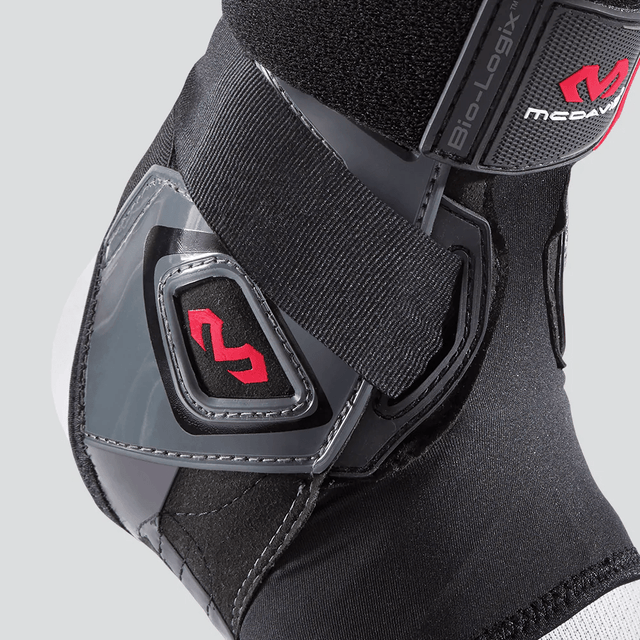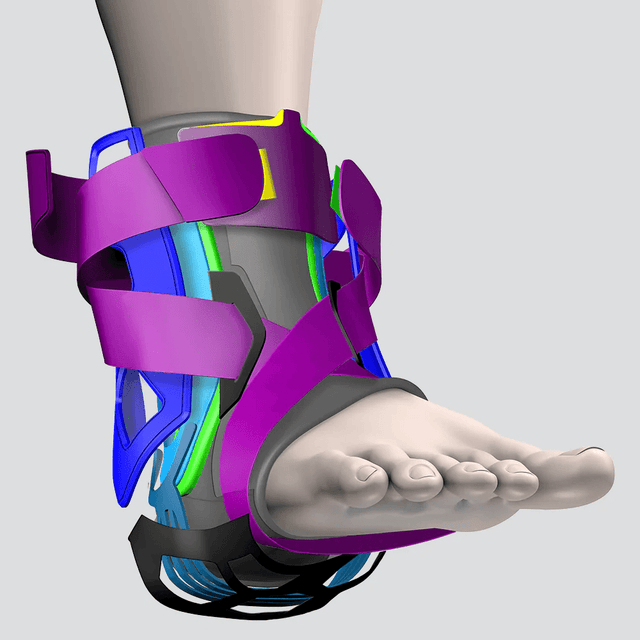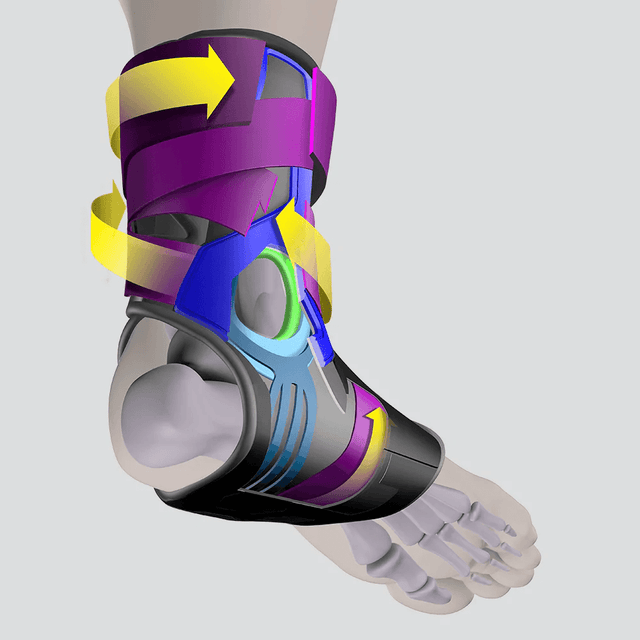 4197 Biologix | Ultimate Ankle Brace
McDavid 4197 Bio-Logix™ Ankle Brace The Ultimate Thermoplastic - Support Ankle Brace. Gathering the best technology for maximum support. and create ultimate movement performance It is used to relieve and prevent symptoms that occur with twisted, sprained, dislocated, or sprained ankles that can cause damage to the ankle ligaments. Helps to support the ankle and support the ankle. and provide greater flexibility in movement Including people who have been injured and want to prevent repeated injuries. can wear all types of sports and in everyday life
Molded thermoplastic (TPU) wraps around the ankle for high support and lightweight comfort.
The flex-Link shaft provides maximum support and

creates ultimate dynamic performance.
ankle strap system with a band around the number 8 ankle and a heel band to help lock the ankle as a third layer for maximum support
no rope Easy and quick to put Just insert your feet and wrap and you're ready to go.
Curved memory foam Helps keep ankles in a comfortable and snug position
non slip silicone Create a stable contact with the inside of the shoe and increase performance.
ergonomic design for added support and comfort
High Performance Neoprene,
a high quality synthetic rubber, maintains temperature and blood flow, resulting in faster recovery with heat treatment. Tighten and support the muscles across the knee. make the exercise last longer and is highly durable, does not stretch
suitable for sports
🏀 Basketball ⚽ Football 🏸 Badminton 🛹 Skateboarding 🌊 Wakeboarding 🏐 Volleyball 💪 Exercise Fitness
ให้ซัพพอร์ตระดับสูงสุดสําหรับความไม่มั่นคงระดับกลางถึงสูง ป้องกันการบาดเจ็บซํ้าจากการเคลื่อนไหวผิดธรรมชาติ ข้อบิด การป้องกันเชิงรุก และคนที่เคยผ่าตัดแล้วพร้อมกลับไปออกกำลังกาย
ซัพพอร์ตสูงสุด | LEVEL 3
FEATURES
เทอร์โมพลาสติกขึ้นรูป (TPU)
ครอบรอบข้อเท้าเพื่อให้ซัพพอร์ตสูงสุด ให้ความรู้สึกนุ่มสบาย และประสิทธิภาพสูงสุดในการเคลื่อนไหว
FEATURES
ล็อค 3 ชั้น
ระบบแถบรัดข้อเท้าที่มีแถบรัดรอบข้อเท้าเลข 8 และแถบรัดส้นเท้าช่วยล็อคข้อเท้าเป็นชั้นที่ 3 เพื่อให้ได้ซัพพอร์ตที่สูงสุด
FEATURES
สัมผัสความกระชับที่เหนือกว่า
ล็อคแน่นกระชับ นุ่มสบาย และช่วยให้เคลื่อนไหวได้อย่างคล่องตัว สิ่งสําคัญในการออกกําลังกาย!